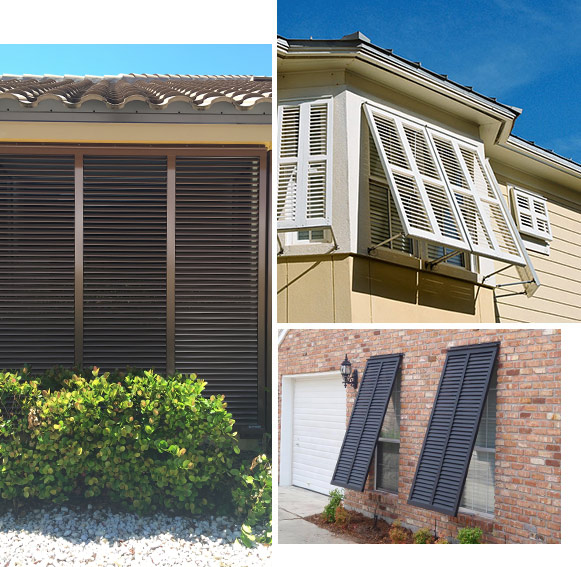 The Best Combination of Tropical Style and Protection.
A Tropical Island favorite for more than 50 years, our Impact Bahama shutters add exotic island flair, permanent shade protection, and excellent storm protection.
Our Bahama shutters are manufactured from heavy extruded aluminum. They are permanently mounted above each opening on a 45 degree angle. The design of this modern Bahama shutter allows the homeowner to see through a perforated aluminum backing positioned behind the aluminum horizontal slats. Our Bahama shutters have been engineered to meet the most stringent wind codes in the country and have been reviewed and accepted by the Miami-Dade County Product Control Division, Florida Building Code, and the International Building Code.
Call
239-590-9463
to speak with one of our installation experts today!
STYLE & HURRICANE PROTECTION
Popular storm protection and adds to the charm of your home
Architecturally pleasing
Easy to install on any existing home
Easy operation from outside the home or office
Provides excellent security
Available in many colors
Support arms are adjustable to 60 degrees
Bahama Shutters provide convenient light, ventilation, and privacy control in daily use