IMPACT RESISTANT WINDOWS & DOORS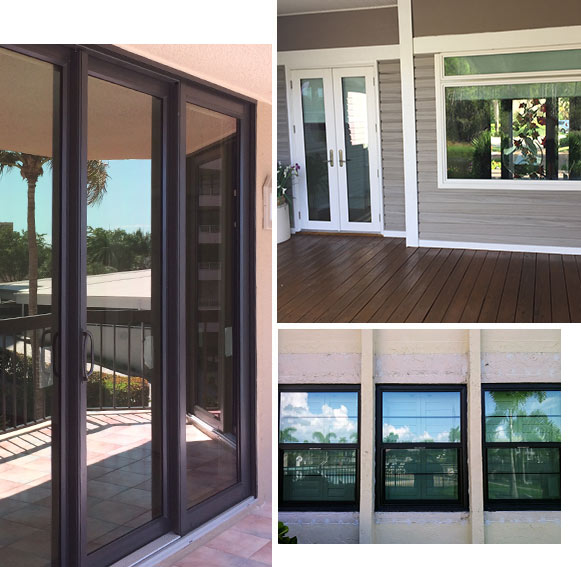 The Perfect Solution to Provide Effortless Hurricane Protection.
If you are evaluating replacement windows for your home or business or in the design stage of a new construction project, impact windows are your perfect solution to provide effortless hurricane protection. We offer a wide-variety of window sizes, shapes, frame colors, and glass color. You can customize your windows to compliment your existing architecture.
Call
239-590-9463
to speak with one of our installation experts today!
PROTECTING SWFL FROM THE STORM. SARASOTA TO MARCO ISLAND.
Hurricane Protection, Security & Impact Windows/Doors
Residential Homes & Condos | Commercial | Government
We have the experience to properly install, maintain, and repair shutters, storm panels, and more. We've been keeping SWFL safe for years.
GET STARTED WITH A FREE ESTIMATE!
YEAR-ROUND STORM PROTECTION
IMPACT RESISTANT WINDOWS & DOORS
Our windows combine heavy-duty aluminum and vinyl frames with impact resistant glass. A special silicone glazing process keeps the glass from shattering. Although the outer-layer of glass may crack on impact, a special inner-layer keeps the glass intact preventing debris from entering your home or business. Our Impact Windows have been engineered to meet the most stringent wind codes in the country and have been reviewed and accepted by the Miami-Dade County product control division, Florida Building Code, and the International Building Code.
Increase Your Home Value
Save 30% on Energy Bills
Hurricane Protection
Security from Forced Entry
Reduces Outdoor Noise
Lowers Insurance Rates
Low-Maintenance
UV Exposure Protection
Impact Resistant Windows and Doors Gallery